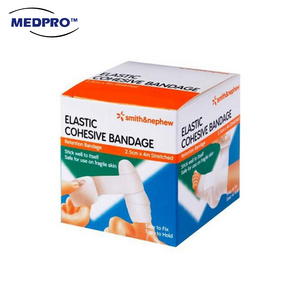 S&N Elastic Cohesive Bandage / Retention Bandage (stretched) 2.5cmx4m
Product Description
A retention bandage is a pliable, slip-resistant bandage for easy application on difficult-to-bandage areas that protects wound dressings while allowing the skin to breathe. It sticks to itself, not to the skin, hair or clothing yet allows freedom of movement.
Ingredient / Content
Retention Bandage


How To Use
Wash hands before and after treating the wound. Apply desired dressing over the wound. Follow instructions on dressing applications that accompany respective dressings. Wrap an elastic cohesive bandage over the dressing extending a little onto surrounding areas of the wound.
---
We Also Recommend